Our warm and welcoming team can't wait to greet you! With our wealth of experience and meticulous attention to detail, you can rest assured that we will treat you with the utmost care and compassion, just as we would with our own family. We extend an invitation to you to contact Trumbull Dental Arts at 203-377-0638 to book your consultation with our dentists in Trumbull, Connecticut, and delve deeper into our range of dental services.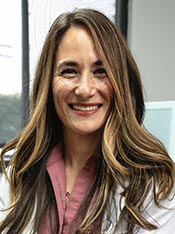 Dr. Alison Kudish is committed to providing excellence in care to all of her patients. She brings a unique and compassionate approach to her patients, combining an artist's touch with a doctor's care to create beautiful and lasting smiles.
Dr. Kudish completed her Doctor of Medical Dentistry from the University of Connecticut and General Practice Residency at the Massachusetts General Hospital and Harvard School of Dental Medicine.
Outside of her daily practices, she is an active member of the Connecticut State Dental Association, the American Dental Association®, the Academy of General Dentistry and the American Academy of Cosmetic Dentistry.
Dr. Kudish loves being outside in nature and hiking with her dog and family throughout New England.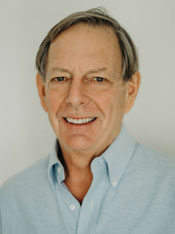 Dr. Mark Conlon has practiced in all phases of dentistry and continues to be excited by applying his skills and experience to the many and varied everyday challenges of dental practice and making his patients smile.
Dr. Conlon is from northern New Jersey. He is graduate of Tufts University, where he gained his DMD degree in 1975 and a Bachelor of Science from the University of Maine. Dr. Conlon is both a life member of the Connecticut and American Dental Association and past member of the Academy of General Dentistry, the American Academy of Cosmetic Dentistry and the Spear Center for Advanced Dental Studies.
Dr. Conlon has served on the clinical staff for oral surgery at seven Connecticut Mission of Mercy free clinics starting in 2008.
Dr. Conlon and his wife, Linda, have been married for over 40 years. Together they enjoy travel and time with their now adult children, Tyler and Ariana. After practicing all phases of dentistry for 44 years, Dr. Conlon is enjoying a bit more time off.